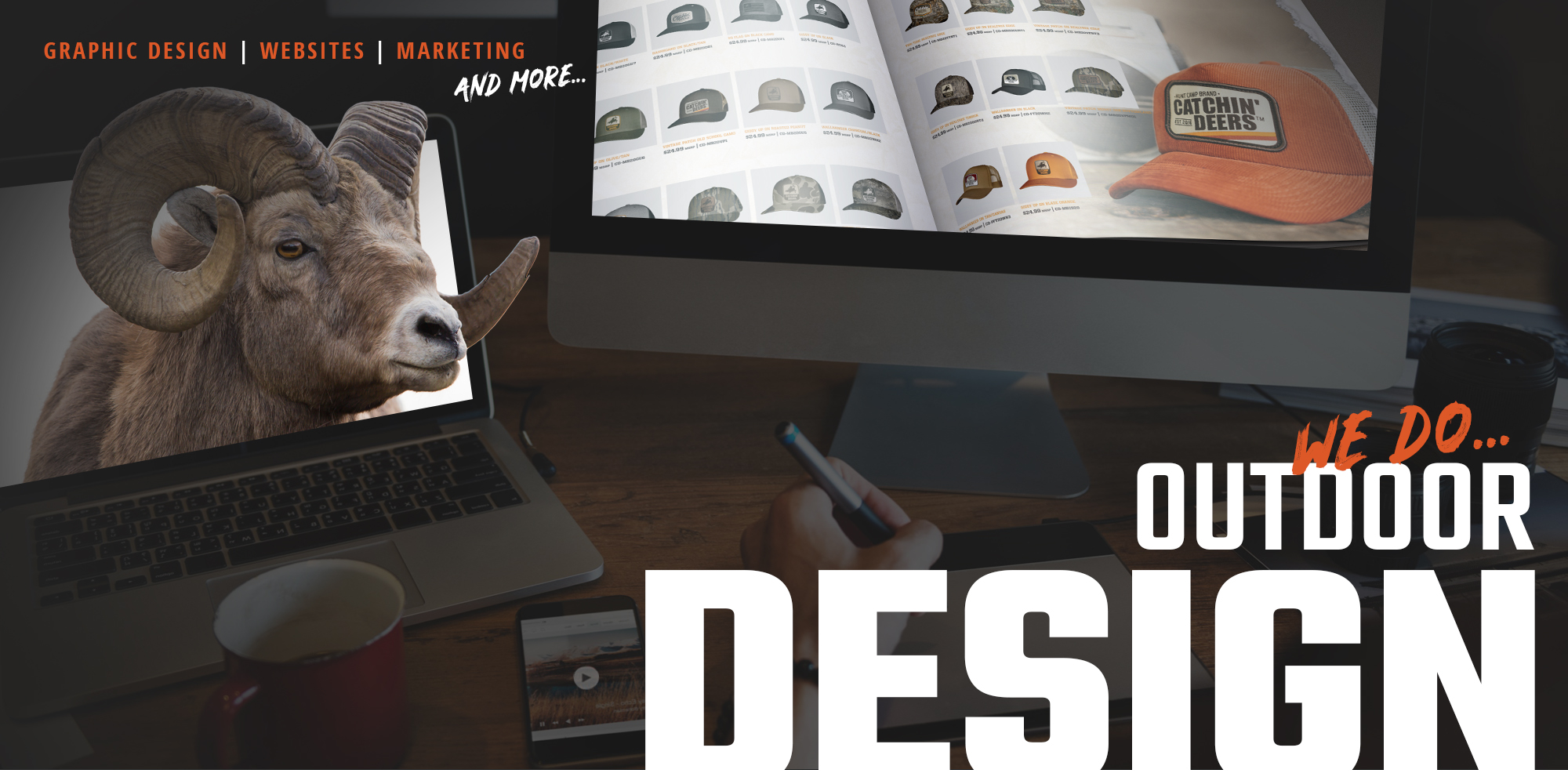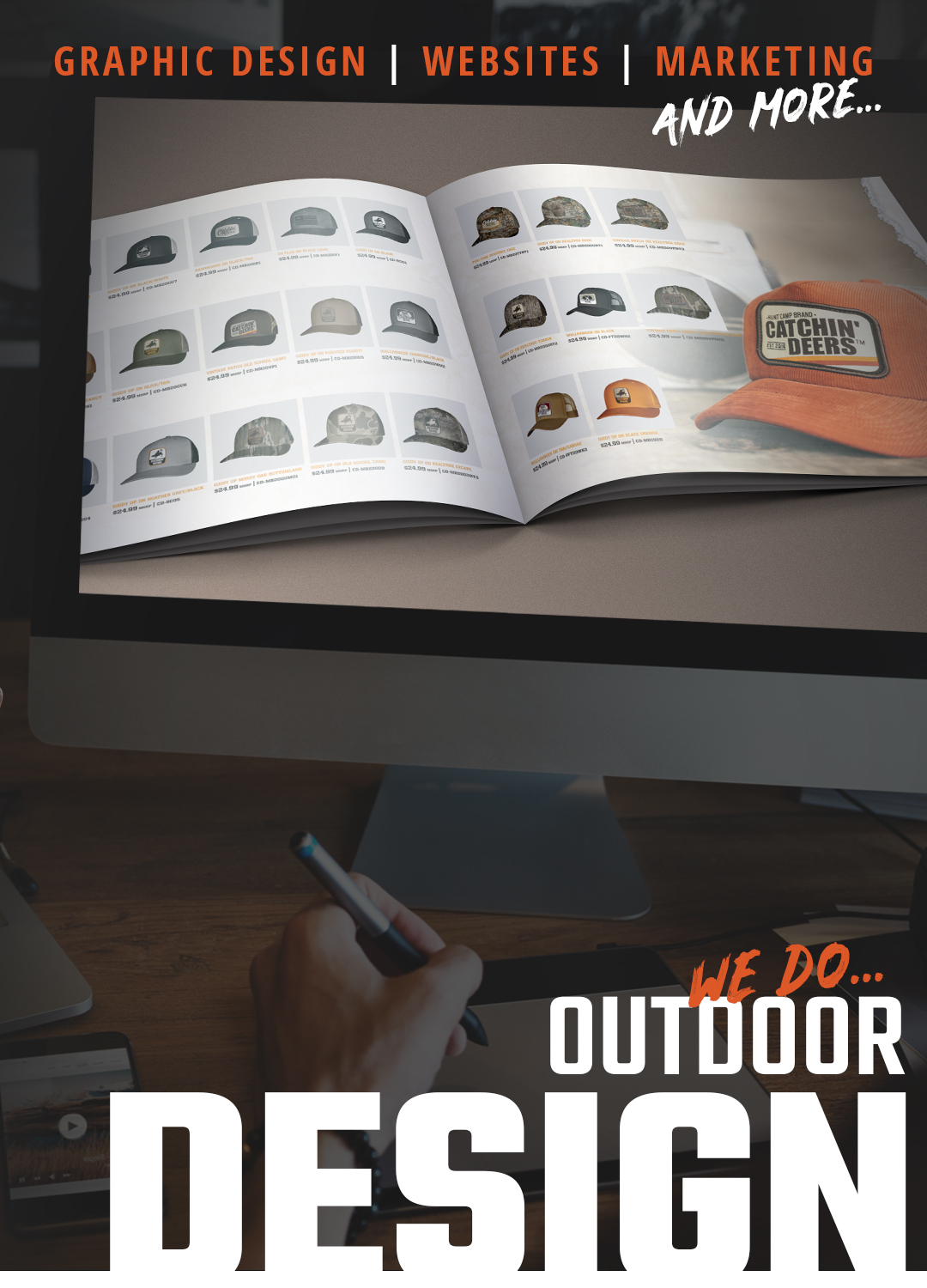 We Are Outdoor Design
Here at Apex Advertising we encompass everything outdoors. Everything from hunting logos, to hunting business cards, hunting print ads, hunting posters, hunting postcards, hunting banners, hunting tradeshow booth design, hunting apparel design, hunting websites, hunting social media design, and more. The scary part, that's only the tip of the iceberg…
We've been a part of, and designed full color print catalogs front to back, brand guidelines, designed store displays for large corporations, helped brand and grow countless company campaigns, and executed thorough marketing plans for start-up businesses. Heck, we've even came up with marketing ideas and strategies for established corporations. Sure, we love designing hunting graphics, but more importantly, we understand everything that happens behind the scenes and what it takes to make a business successful as well. Taking an idea, and turning it in to a full blown brand.
Let Us Help You
Whether you're a small start-up or a large corporation, we have you covered.

Graphic Design
After some form of design work? We can take your ideas and run with it, or go to the drawing board and come up with something completely unique and set the tone for you brand. Just say the word and we'll help give your business that look you're after!

Web Design
Have a website already or need a new one? We can work with your current platform or start from scratch and build you anything from a basic website to a full-blown custom eCommerce storefront to help you bring your brand to life online.

Marketing
Need help with marketing? Whether it's online paid search marketing, social media marketing or email marketing, we have the tools to help you achieve your goals. A free consultation and we'll have you headed towards sales in no-time.