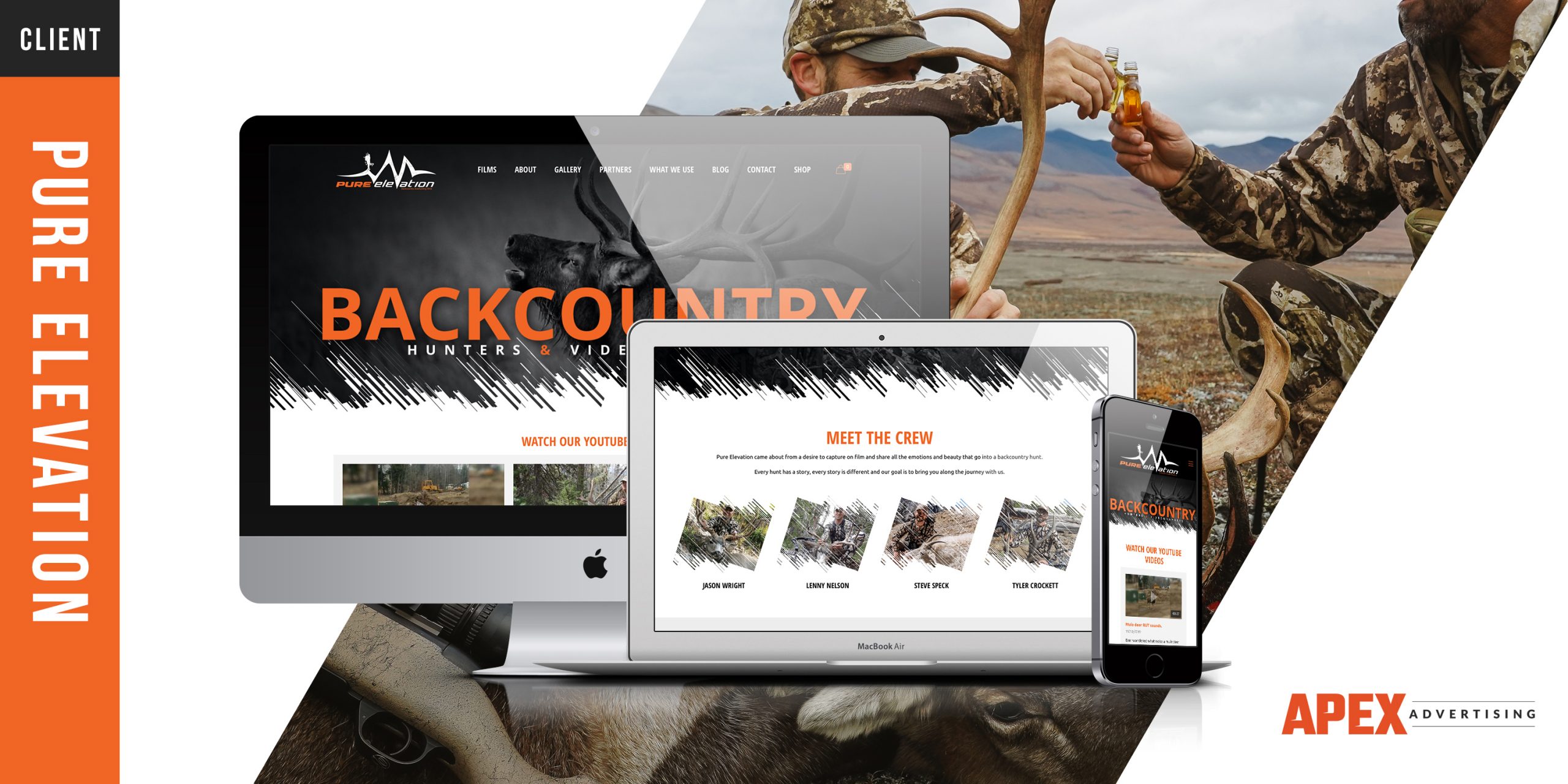 Here at Apex Advertising we have a niche in the hunting and outdoor industry. We specialize in custom hunting website development and custom hunting website design. Why do you need a website for your hunting or outdoor related business? Aside from your local storefront where people can drop-in and talk with you face to face, your custom tailored hunting website will be the face of your business to millions across the world.
Regardless of what you're doing, sitting in a treestand looking for a big buck, chasing bugling bulls in the high country, or having dinner with friends at your favorite restaurant, your website will be working for you 24 hours a day 7 days a week. If you're an outfitter or guide, this means you have the opportunity to book a client on a hunt for the upcoming hunting season while you're enjoying your life. Others may sell products online such as scent elimination products, camouflage hunting clothing, hunting backpacks, hunting boots, archery equipment and accessories, and the list goes on… We can build you an online eCommerce storefront to sell those products while you allocate your time elsewhere to focus on your branding and marketing materials.
Maybe you have those products already setup in an online storefront and need a face to explain more in-depth what it is the products do and how the can benefit the consumer on their hunt or in everyday life. No problem, we can build you a custom hunting website to get the message across in a powerful and brand impacting manner so they'll remember who you are, and what you do when they leave the site. Or more importantly, convert that client into a purchase with the click of a button.
A big craze right now with consumers seeking out website development is the ability to edit the site themselves. While we don't mind updating your site for you, we do specialize in custom content management systems that allow you to update and edit content with a few clicks on your mouse. WordPress being the most common platform used in this type of scenario.
If you're ready to update your existing website, or start a new website from the ground up and create a face for your brand online, we have some of the best designers in the business ready to tackle your project. We specialize in custom hunting website design and development for the outdoor industry. Simply click on the request quote button below, or fill out that killer sliding contact form to the right and we'll be in touch with you shortly to get your project underway!