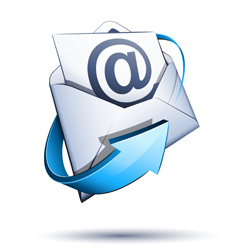 Establishing a large database full of rich customer content is a must in today's competitive market. Building that database can be extremely tough, but we know how to make it happen! From engaging marketing ads, to specific call-to-action pieces we can get people to subscribe. Email marketing is a marketing medium often overlooked by many. However, it is important that you stay in your customers inbox. Over 98% of the people who use the internet use email. Yes, that means email marketing is your best odds of engaging a customer online.
Not only is it important to use email marketing, but the design of your campaign is equally important. Without eye-catching graphics and specific call-to-actions designated in your email, you are wasting your time. We know how to create targeted email campaigns to achieve the specific results you are after.
Your email marketing campaign is a great place to let customers know about special upcoming events, special business promotions, and exciting news about your company. Let Apex Advertising help you establish a successful email marketing platform and get you on the road to success in your clients inboxes.