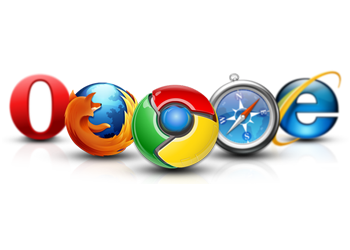 Apex Advertising is a leader in Washington web design companies. Every great business regardless of the size takes its first few steps with the launch of a professionally designed website. Your website is the gateway to business ventures across the globe. Without it, well, you're going nowhere. A professional website that is properly search engine optimized (SEO), and loaded with state of the art graphics and content to catch your consumers eye is what we specialize in. It creates a sense of trust in your consumer's eye.
Think about this… If your clients can't find you online, who are they going to find? That's right, your competition. A verifiable online presence helps lead you to secure a dominant position in your industry. It not only helps to reflect what type of market segment your business engages in, it also helps convey your business strategy and engages customer interaction. Customer interaction is a good thing. Last time we checked that was how you made your money?
We offer custom built website solutions that are easy to manage and fit within your budget. Our content development services focus on creating new content for your websites and blogs. Every piece of content that we develop for our clients starts with keyword research. The target keyword for the page is the foundation for traffic increases and lead generation.
You may have heard of the word "WordPress" while searching for your new website design. WordPress is one of the most efficient and easiest to use content management systems out there. While there are many basic themes already constructed, we can develop a custom theme to meet your business needs. We can transform a WordPress website to do nearly anything you can think of! Once we complete your website, we'll give you basics on how to update your content and share your photos and videos with your cliental. Even the least tech savvy person can navigate their way around this site.