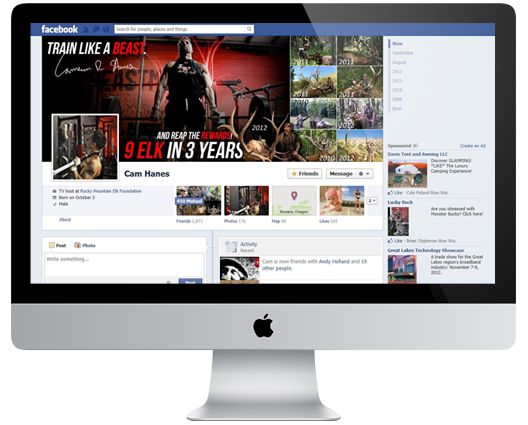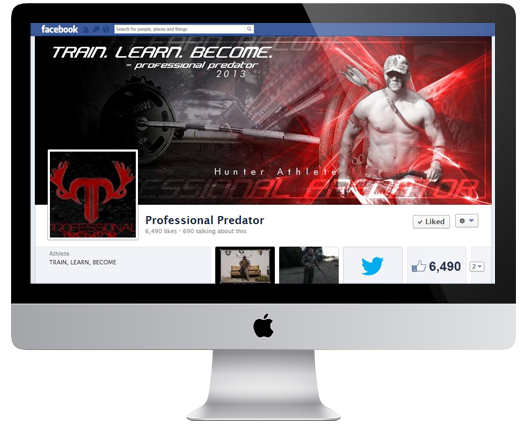 Ok, by this point you probably know social media is a big part of our everyday lives and a big part of your business' success. If you didn't know that, you must be living under a rock. Ok, maybe you're not living under a rock you just don't know where to begin. That's an honest answer and a very acceptable one at that. We have found through our custom hunting social media design and marketing that there are a lot of businesses who talk about wanting to "do the social media thing" but they have no clue where to start.
Here at Apex Advertising we can solve that issue for you. What we like to do is start with some information about your business, analyze your competitive market environment, create some killer custom hunting social media graphics to make you stand out, and then get in to the nitty gritty stuff like running ads and making your business as efficient as possible. Then we like to run your competition in to the ground and make you stand out and be the go to source for your specific product or service within the hunting industry.
So you're concerned with this thing called time… So are we! You keep asking yourself for confirmation on, "Do I have enough time each day to update my hunting social media platform"? No worries, we can take care of that for you. We have content creators that can drum up content and engage your prospective target audience daily. If we're on Facebook this includes getting "Likes, Comments, and Shares". We would love to tell you why this is important online, but we feel it's much easier to explain in a one on one conversation with our clients.
Maybe you're one of those guys or businesses who have a social media presence but you want more fans or followers. We can help you get there! We recently took one of our clients from just over 3,000 likes on their Facebook page, to over 18,000 likes in a little under a month with a VERY LIMITED budget. Looking good is one thing, but there is an entirely different avenue to take with your social media marketing that can take your business to the next level. If you want your hunting social media marketing and design done right, we can fulfill that void for you here at Apex.
To get started with your hunting social media marketing and design simply click on the big orange request quote button below, or fill out that killer sliding form screaming for attention on the right hand side. Just drop in your information and hit that big submit button and we'll be in touch with you before you know it.