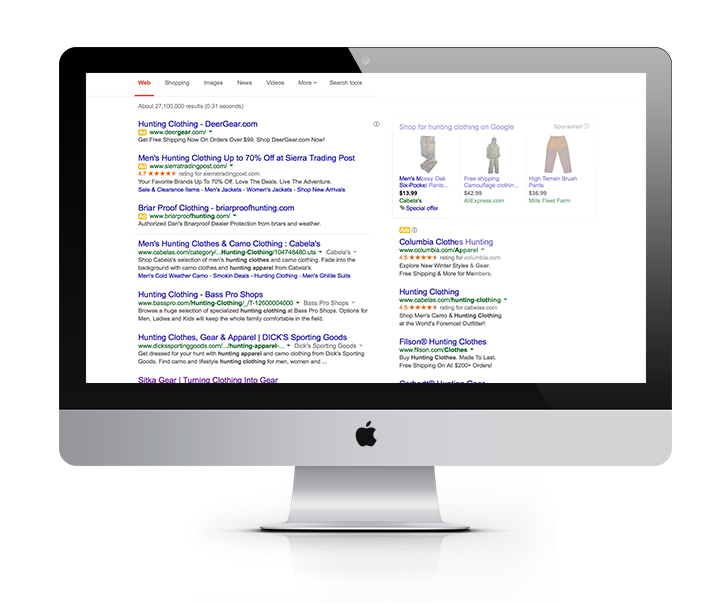 Pay Per Click (PPC) is the fastest internet advertising model used to grow your business. Pay Per Click (PPC) Management is a quick way to bring highly targeted traffic to your website. By placing ads for your website on search engines like Google, Yahoo!, and Bing, and bidding on relevant keywords, you can send qualified visitors to your site that can convert into potential sales or leads. Thus, increasing your traffic and ROI.
PPC advertising sounds like a great way to increase your businesses traffic. However, that only works with an effective landing page put in to place. A landing page is a targeted page your customers will see when they are redirected from your campaign to your website or other dedicated traffic resource. We will help you create an effective landing page, along with making sure we have high scoring campaigns to maximize and ensure you are getting the most bang for your buck.
AdWords is Google's main advertising tool and main source of revenue. If your Google AdWords account needs some tweaking or optimizing done to get on track, or if you want to lean on someone or some company for advice and tips on how to run an an advertising campaign; we have all the solutions for that.
Here at Apex Advertising we understand how important PPC management and AdWords are in the overall picture of your business model. Let us help you secure the right campaign today.