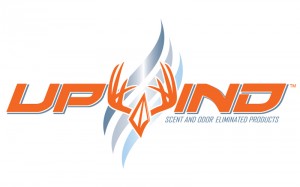 For all of the hunters out there who preach scent control and are always looking for new and innovative products to help reduce odors and eliminate scent while in the woods pursuing big game, a new company called Upwind just hit the market. We had the opportunity and pleasure to work with this new company from the ground up. Initially we started with the design of their new hunting logo to help set the direction and feel for the brand. Having an icon was extremely important so the brand would be easily recognized and leave a lasting impression wherever it was used.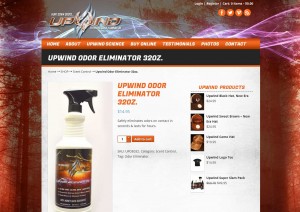 After the completion of the new Upwind logo, we then moved on to a series of product labels for their bottles. Upwind's major selling point is the use of copper to help kill bacteria. Taking that in to consideration, it was important to highlight the use of copper on their label. We created a charged copper stamp that could be used in numerous marketing mediums for their brand, as well as highlighted the use of copper in several key places on the label. One additional piece was giving their logo a copper effect to help tie in the message. We also designed their label for the use of copper foiling to give the label that bright shine while sitting on display.
Once the labels were completed, we then moved on to the design of their new website. Being positioned within the hunting industry, this project fit our style like a glove. It was important to highlight the use of copper once again on the site, and furthermore open up the opportunity to be able to purchase their products online. As the brand grows and pictures from the field roll in this fall, a full blown photo gallery will be inserted, along with a live streaming video section.
If you're ready to try out a new product on your next hunt, take a look at Upwind's patented charged copper scent elimination technology. You won't be disappointed.